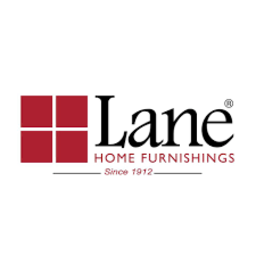 Leo Recliner in Five Colors
Is it wrong to love a reclining chair too much? At the end of the day this mid-scale, pad-over chaise recliner feels like a friend. Attractive, cozy, and comfortable this recliner is the real deal. A tufted back gives it an ever-fresh look, while padded arms enhance your comfort.
Covered in a leather like fabric with a soft hand of a plush chenille weave with the choice of five beautiful colors. Power Recline - Heat and Massage available on select mechanisms.
About Lane Furniture
Lane furniture began in March of 1912, a man named John Lane purchased a box plant in Altavista, Virginia and started a chest factory (Lane Cedar Chests) . In 1972 Lane Furniture purchased a small reclining company called Action Industries. Over 20 years Lane became one of the largest manufacturers of quality furniture.
Committment to Quality
State of the Art Technology: CNC (computer numerical control) precisions wood cutting and CNC wood cutting routers with computerized inventory management.
Art of Reclining: Lane dominates the industry with a wide range of recliner styles, from traditional to contemporary. Whether you are looking for an elegant high-leg or a chaise recliner loaded with features such as hidden storage, tray table and massage, we have the style to meet your needs.
World Leather in Reclining Upholstery Our reclining upholstery line was developed as a result of consumer demand for high quality reclining upholstery from a well-respected company that stands behind its product.
World Class Warranty
5 to 7 Years: Wood Frame and Component Parts, Sinuous Springs, Red Steel Seating System
7 Years: Reclining mechanism parts
1 to 3 Years: Cushions and Pillows
1 Year: Fabric and Leather