Consumers Digest Award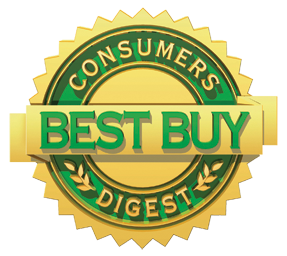 Our ComfortCare® mattresses first won the Consumers Digest Best Buy™ Award in 1987. We're especially proud of this award as it's based on 8 important criteria: performance, ease of use, features, quality of construction, warranty, efficiency, styling, and maintenance and service requirements. Very few other product lines have received the Consumers Digest Best Buy™ Award as many times as our entire ComfortCare® mattress collection. The Best Buy Seal and other licensed materials are registered certification marks and trademarks of Consumers Digest Communications, LLC, used under license.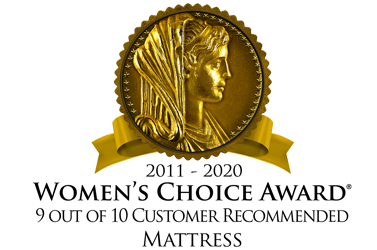 Since 2011, Restonic has consistently been awarded the Women's Choice Award® for Excellence in Brand Experience. Through a survey of previous Restonic customers, an astounding 96% of the women polled said they would absolutely recommend Restonic to their family and friends. Women's Choice Awards, the voice of female consumers, awards businesses and brands based on consumer experience. WomenCertified is trusted referral source for businesses and brands that women recommend. Those businesses and brands that meet a higher standard of customer experience among women are awarded the Women's Choice Award®. Awards are based on surveys of tens of thousands of women, as well as research conducted in partnership with the Wharton School of Business. This research led to the development of the Female Sales and Service Satisfaction.
Yotpo is a third party review app used by thousands of brands around the world. Verified buyers can review their purchases from their phone, tablet or computer and reviews are authenticated and managed by the app. This means that our consumers (and potential consumers) can read honest, real reviews on our site. Do you own a Restonic Mattress? Review it now with Yotpo!
Since 1938, we have been supporting dreams by producing the highest quality sleep products. For more than three quarters of a century, we have contributed to more good nights than any other mattress company – and we're thrilled to share our story with you.
1930s – 1960s
Restonic begins life as the Triple Cushion Corporation.

We were founded in 1938 as the Triple Cushion Corporation. Using a patented construction, the three founding members produced mattresses that offered extra support in the center third of the mattress. This was the forerunner to today's Marvelous Middle® construction. 

Restonic gets its name!

Mel Blanc becomes the voice of Restonic.

Mel Blanc who was the voice of Bugs Bunny and famous for his "What's up, doc?" line, records a series of radio ads for Restonic 

Marvelous Middle® becomes an official trademark!
1970s – 2000s
Steve Allen & Jayne Meadows become Restonic's celebrity spokes-couple.

Restonic is awarded the Consumers Digest Best Buy™ Award – the first of many…

Consumers Digest Best Buy™ Award winner.

Consumers Digest Best Buy™ Award winner.

Consumers Digest Best Buy™ Award winner.
2000s – Now
Consumers Digest Best Buy™ Award winner.

Restonic is the first mattress manufacturer to pass the rigid standards required for certification by Underwriters Laboratories for flammability compliance.

As long as you see the UL Certification logo, the mark of leaders in fire safety and testing, you can sleep soundly knowing your mattress is safe. 

Consumers Digest Best Buy™ Award winner.

Restonic products are available nationwide.

 

Restonic's new logo and tagline (Restonic Supporting Dreams) are revealed and, of course, we are once again a Consumers Digest Best Buy™ Award winner.

Restonic hosts the "Supporting Your Dreams" contest and wins its first Women's Choice Award™.

Consumer Digest Best Buy™ Winner AND Women's Choice Award®.

Restonic celebrates 75 years of Good Nights and supporting the dreams of our customers. And we won another Women's Choice Award® too – it was a good year.

The birth of our Restonic SleepBlog, giving people around the world great advice for all sleep related topics and more.

Consumer Digest Best Buy™ Winner AND Women's Choice Award®.

Consumer Digest Best Buy™ Winner AND Women's Choice Award®.

Biltmore joins the Restonic family of brands

Restonic celebrates 80 years of good nights and supporting the dreams of our customers

Scott Living joins the Restonic family of brands